Maria Argyropoulou BSc, MSc, MBA, PhD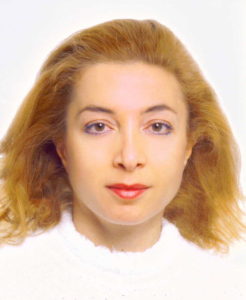 Maria Argyropoulou is a consultant with extensive experience in operations management. She has worked for Greek and international companies for more than 10 years specializing in property valuation, Business Process Reengineering and Enterprise Systems implementation.
Today, she is an associate lecturer in Strathclyde Business School/Scotland and a research associate in the Athens University of Economics and Business/Greece.
She holds a BSc degree in Physics and Mathematics from the Kapodistriako University of Athens/Greece, an MSc in Decision Science from the Athens University of Economics and Business and an MBA from the Strathclyde University / Scotland. She is also a PHD candidate in Brunel Business School/UK and her research interests focus on Management Science and on IT systems implementation and evaluation. Her work has already appeared in various journals and conference proceedings.
Pavlos Tzigounakis BSc, MSc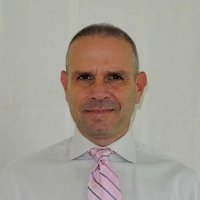 Pavlos holds a B.Sc. in Computer Science from the University of Crete, Iraklion, Greece and an MSc in Artificial Intelligence from the University Of Wales College Of Cardiff, Cardiff, UK.
He is an IT professional (20 years experience), with 11 years experience in managing IT departments of Greek and international companies within various sectors (public-telecoms, food manufacturing, retail, financial services, FMCG). He has worked for Warner Lambert SA, ICAP AE, Carouzos SA, Danone SA (Papadopoulos Biscuits) and for the Hellenic Telecommunications and Post Commission (EETT).
He has managed or participated in numerous ERP, Business Intelligence, Geographical Information Systems and Website Projects.  He is also experienced in IT Project Management, Systems Analysis Selection and Deployment, IT infrastructure and Communication Networks.
His latest profession is the eBook / eLearning industry, acting as a Sr IT Consultant/Project Manager for the Digibooks4all and the Gnosis Management Consultants companies.